---

The Future of Process Theology
July 24, 2019

-

July 29, 2019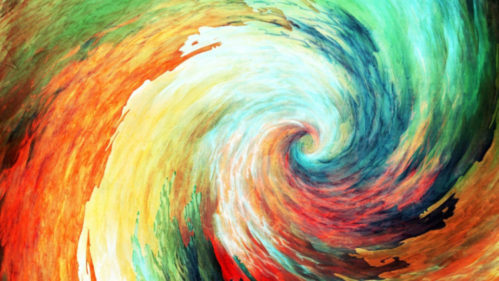 Over the past 90 years since Alfred North Whitehead's seminal publication, Process and Reality, his relational, open, organic worldview has taken shape in a myriad of unique ways.  It has been said that Process Theology is one of the most important movements in 21st Century American liberal theology, in connection with liberation theology, feminist theology, eco-theology, religious pluralism, religion and science, panpsychism, panentheism, postmodern, and the list goes on. But process theology is not strictly a Christian or Western phenomena. There are religious followers from around the globe who find aspects of process thought illuminating for their own respective traditions. Muslim, Jewish, Hindu, and other thinkers have infused their religiosity with process relational thinking in extremely fruitful ways. But where do we go from here? What will the future of process theology look like?
This conference seeks to explore these issues and more. It will address the fundamentals of process thought and explore the most promising directions for its future and potential impact in areas of theology, religious discourse, and beyond.
Whether you come to Fairbanks or join us online, please let us know that you'd like to participate. Go to the Future of Process Theology website, find the RSVP section near the bottom of the page, and fill it in.
Can't travel to Fairbanks? Join our FREE live stream of the conference.
Conference Schedule, Wednesday, July 24 — Friday, July 26 (Alaska Daylight Time):
9:00 a.m — 12:00 p.m.     Morning Sessions
Welcome, Papers/Presentations, Discussions
1:30 p.m. —  6:00 p.m.     Afternoon Sessions
Papers/Presentations, Discussions, Social Time
Travel & Accommodations
Conference Events & Topics
| | | |
| --- | --- | --- |
| Wednesday: | Thursday: | Friday: |
| Registration | Process as a Pastoral Paradigm | Process Worship Service |
| Welcome to Fairbanks! | Special Address | Process & Ecological Concerns |
| What Is Process Theology? | Process in Ministry & Practice | Crossing Disciplinary Boundaries |
| The Future History of Process | Shantong Buddhism & Process | Science & Religion |
| Process Panentheism | Transcultural Application | A Relational Trinity of Kindness |
| Evolution of Thought | Transreligious Theology | An Intro to Process Pneumatology |
| Special Address by John Cobb | Process Theology & Other Faiths | The Aesthetic Side of Process |