Real Spirituality for Your Church
---
Monday, September 18, 2017
8:30 am – 3:00 pm PT
Theology looks different when it's based on the concept of change. But how do I live this out? This conference puts the concepts of process theology into practice for your local worshiping community. Come learn the how-to from experienced practitioners and church leaders. We will walk you through some of the most common congregational activities … from the comfort of your home or office!
Welcome by Director of Process and Faith, Rev. Monica A. Coleman, Ph.D.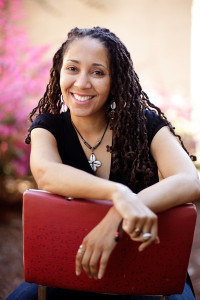 Workshops Topics
Bible Study with Rev. David Lull, Ph.D.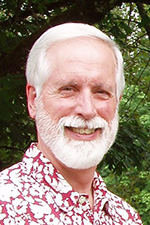 David J. Lull is professor emeritus of New Testament at Wartburg Theological Seminary. Joining the seminary faculty in 2000, Dr. Lull is an ordained elder in the United Methodist Church. He has held positions as director of the Bible Translation and Utilization program at the National Council of Churches, executive director of the Society of Biblical Literature, associate professor of New Testament at the Yale University Divinity School, and pastor of the Port Ewen (NY) United Methodist Church.
Preaching with Rev. Jeanyne Slettom, Ph.D.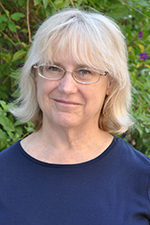 Jeanyne Slettom is a UCC minister whose primary interest is process-relational theology. A theologian and teacher, writer and publisher, she has taught at Claremont School of Theology and United Theological Seminary of the Twin Cites and served churches in California and Minnesota. In addition to being the publisher of Process Century Press, she is theologian-in-residence at Macalester-Plymouth United Church in St. Paul and an award-winning preacher whose online liturgies and commentaries have been used by practicing preachers around the world. She is passionate about ecotheology, prophetic resistance, and a ministry of transformation and hope. A past director of Process & Faith, her PhD is in Philosophy of Religion and Theology from Claremont Graduate University.  She lives and works on the banks of the Mississippi River.
Prayer with Rev. Bruce Epperly, Ph.D.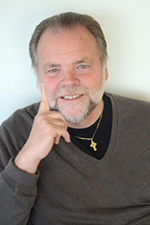 Bruce Epperly is Pastor and Teacher at South Congregational Church, United Church of Christ, in Centerville, MA and Professor in the areas of theology, spirituality, and ministerial leadership in the D.Min, Program at Wesley Theological Seminary.  For over 35 years, he has served in the capacities of university chaplain, seminary administrator, and professor at institutions such as Georgetown University, Wesley Theological Seminary, Claremont School of Theology, Christian Theological Seminary, and Lancaster Theological Seminary.  Ordained in the United Church of Christ and Christian Church (Disciples of Christ), Bruce is the author of over forty books, including Process Theology: A Guide for the Perplexed; The Gospel According to Winnie the Pooh; Becoming Fire: Spiritual Practices for Global Christians; Praying with Process Theology: Spiritual Practices for Personal and Planetary Healing; and Tending to the Holy: The Practice of the Presence of God in Ministry.  In the year ahead, the final two books of the process trilogy, Process Spirituality and Process and Ministry, will be released as sequels to Energion Publications' Process Theology: Embracing Adventure with God along with Upper Room Books' The Mystic in You.  He writes a weekly lectionary commentary, "The Adventurous Lectionary," which appears in Patheos.com and Textweek.com as well as regular lectionary commentaries in processandfaith.org.
Worship with Sheri Kling, Ph.D.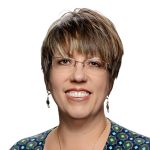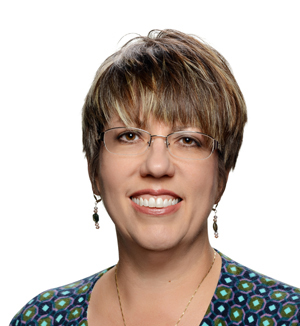 Sheri D. Kling holds a PhD and master of arts in Religion: Process Studies from Claremont School of Theology and a master of theological studies from the Lutheran School of Theology at Chicago. Her research interests focus on fostering psycho-spiritual wholeness and flourishing through the integration of process philosophy/theology, Jungian psychology, and a spiritual practice of dream work. Sheri has recently accepted a position with the University of the South in Sewanee, TN. She is a member of the American Academy of Religion, the International Association for the Study of Dreams (an organization which recently awarded her the 2017 Earnest Hartmann award for student research), and the American Teilhard Association. Sheri is also a singer, songwriter, guitarist, and essayist, a composer of several hymns featuring eco-process theology, and considers herself a "voice for transformation."
Schedule
8:30 – 8:45 am      Get Connected
8:45 – 9:00 am             Welcome – Monica A. Coleman
9:15 – 10:15 am             Bible – David Lull
10:30 – 11:30 am          Preaching – Jeanyne Slettom
11:30 am – 12:30 pm   Lunch
12:30 – 1:30 pm            Prayer – Bruce Epperly
1:45 – 2:45 pm              Worship – Sheri Kling
2:45 – 3:00 pm            Wrap up – Monica A. Coleman
If you are interested in receiving CEUs, contact us via email [office@cd9.ba1.mwp.accessdomain.com].