Ash Wednesday (Year C), 6 March 2019
---
March 6, 2019
| | | | | | |
| --- | --- | --- | --- | --- | --- |
| Reading 1 | Reading 2 | Reading 3 | Reading 4 | Reading 1 Alt | Reading 2 Alt |
| Isaiah 58: 1-12 or Joel 2: 1-2, 12-17 | Psalm 51: 1-17 | 2 Corinthians 5: 20b-6:10 | Matthew 6: 1-6, 16-21 | | |
by Nathan Mattox
Ash Wednesday invites parishioners to contemplate impermanence and inadequacy. Usually quite more subdued than one's average Sunday service, it challenges the process pastor to plan unusual engagements with the community with an unusual and perhaps unwelcome message: "We are going to die."  The texts for Ash Wednesday, which do not change between lectionary years, are fierce, troubling, and combative. The day of worship might be a prompt to proclaim God's everlasting power and presence in the midst of a world of ash and decay.

Isaiah 58: 1-12 and Joel 2: 1-2, 12-17
Even though I am a United Methodist and the Joel text is prescribed as the "United Methodist reading" in some lectionary cycles, I prefer the forward and positive trajectory of Isaiah more and would opt for that passage to be the grounding scripture for the whole service [58:4-8],
Look, you fast only to quarrel and to fight and to strike with a wicked fist. Such fasting as you do today will not make your voice heard on high. Is such the fast that I choose, a day to humble oneself? Is it to bow down the head like a bulrush, and to lie in sackcloth and ashes? Will you call this a fast, a day acceptable to the Lord? Is not this the fast that I choose: to loose the bonds of injustice, to undo the thongs of the yoke, to let the oppressed go free, and to break every yoke? Is it not to share your bread with the hungry, and bring the homeless poor into your house; when you see the naked, to cover them, and not to hide yourself from your own kin?

Then your light shall break forth like the dawn, and your healing shall spring up quickly; your vindicator shall go before you, the glory of the Lord shall be your rear guard.
Isiah's re-orienting of the penitent people helps us too. This season isn't merely about personal conviction, it is a time to re-focus on the world around us. I enjoyed taking my congregation on the journey of Lent last year with the guidance of the "Roll Down Justice" theme developed by worship innovator Marcia McFee and songwriter Mark Miller with some materials available on McFee's "Worship Design Studio" available online. Each week, we focused on a particular area of social justice, and committed ourselves to be part of that "Justice rolling down like waters" by tying ribbons onto a net that over the course of Lent became a beautiful waterfall banner. The message conveyed by Joel and to a greater extent by Isaiah is that penitence is not a self-contained experience. It is a trajectory. Ash Wednesday focuses the spirit on contrition, but it doesn't end in contrition. Church-goers emerge from places of worship marked by ashes on their foreheads. We bear witness to the inadequacies of ourselves and of the world around us. But, we Christians are grounded in hope and love. While the fasts of Lent may be a personal reminder of God "working on and in us," they are prompts to commit us to the real fast that God chooses—loosing the bonds of injustice, letting the oppressed go free, sharing bread with the hungry, and letting the homeless poor into our homes, covering the naked, and restoring relationships within our families. Such fasting brings light into the world—"then your light shall break forth like the dawn." It is a new morning, indeed! Like a phoenix, it begins in ashes.
Psalm 51: 1-17
The preeminent penitential Psalm is chosen for our Psalter on the preeminent day of penitence in the life of the church. This beautiful expression of shortcoming is attributed in the heading as being composed by David "when Nathan the prophet came to him after he had gone in to Bathsheba." Though several things in the Psalm cue the scholar to see that the Psalm is more likely composed by the post-exilic community. The Interpreter's Bible identifies such markers to be a "developed consciousness of personal sin, the denial of worth to animal sacrifices, the spiritual reaction to affliction,…and that the psalmist is acquainted with the higher teachings of pre-exilic prophecy (Hos. 13:12; 14:2; Jer 17:9, 31:31-33) and some of its postexilic counterparts (cf. Ezek. 11:19; 36:26, Isa. 57:15; 63:10-11) certain of its theological conception and its words, reflect late usage. (Interpreter's Bible, Psalms and Proverbs, 267)
Regardless of its composition, the words are timeless. The sense of failure and remorse are complete and devastating. How do we come to terms with sin and failure and repentance in a process perspective? Does God get "angry" at sin in our theological view? Does God turn away from us when we fail, or move closer? The Psalm, and our theological viewpoint, would affirm God's attunement to our shortcomings. In fact, we believe God's very nature and "becoming" is intertwined with it. The Psalmist says "Behold, thou desirest truth in the inward being; therefore teach me wisdom in my secret heart." (vs. 6) In a very different sense, business writer Rosabeth Moss Kanter has said "Success and failure are not events, they are trajectories." (Although I'm not sure where that quote is found, I believe it is in the book Confidence: How Winning Streaks and Losing Streaks Begin and End. Fact is, I haven't read the book but was only exposed to the quote in an Epiphany sermon I recently read :D) Truth in our inward being is a trajectory, and we grab hold of the prehension of God by being taught by God's wisdom in our "secret heart." When we turn around in repentance after we have fallen short of what we know to be God's Aim, we are confronted with the close, persistent, loving presence that forms a "clean heart" (10) within us. The broken spirit, the broken and contrite heart (17) is repaired and gilded like Japanese kintsugi pottery.

2 Corinthians 5: 20b-6:10
Paul speaks in metaphysical terms in a way that paints endurance and faithfulness in the midst of chaos and hardship on a grand scale. Several phrases and concepts in this passage might be engaging to the process preacher and congregation. First, the concept that in Christ we "might become the righteousness of God." We are more than "righteous like God." Paul isn't speaking about morality, he's speaking about identity. First of all, the identity of Jesus as "sin" flips the script of the gospel story the Corinthians must have heard. Paul makes a bold statement, "God made him to be sin though he did not know sin, so that in him we might become the righteousness of God." This catalytic converter like power of Christ changes our identity—from sinful and fallen to "the righteousness of God."
On this day, when people are focused on their own need for transformation, the conduit for that transformation is the one who transforms the identity of his people from corrupted and inward focused to freed, purified, and outward focused. The "righteousness of God" is Shalom, an active peace that makes room for diversity and justice. How might we "become the righteousness of God?"
Paul takes this concept into the "day to day" grind of challenges and hardships and further flips the script on a laundry list of calamities and hardships. In each of those difficult times, God's catalytic converter is at work. Paul seems insistent: "Now is the acceptable time, now is the day of salvation." The apostle urges the congregation to embrace the present moment rather than pining for the good old days or tasting the sweet nothings of the "pie in the sky, by and by." Instead, "don't accept the grace of God in vain." This grace is a powerful change agent in the world around us, and don't forget—you're the righteousness of God in this present moment. The process notion of "prehending the Divine Aim" fits nicely into this concept. God is offering a potential path forward, even if it be through "afflictions, hardships, calamities, beatings, imprisonments, riots, labors, sleepless nights, and hunger." It is "by purity, knowledge, patience, kindness, holiness of spirit, genuine love, 7truthful speech, and the power of God." Responding to the first list with the second list "flips the script" on the world around us, and exhibits "the righteousness of God" in daring and compelling ways. It is almost like Paul is imparting a code to realize the divine aim—to make the path of Jesus luminescent, and sharing the paradoxical news that in the midst of it all, one can find happiness and power. "We are treated as impostors, and yet are true; 9as unknown, and yet are well known; as dying, and see—we are alive; as punished, and yet not killed; 10as sorrowful, yet always rejoicing; as poor, yet making many rich; as having nothing, and yet possessing everything."
Matthew 6: 1-6, 16-21
Perhaps one of the most ironic choices the lectionary committee could have chosen for Ash Wednesday is this selection from Matthew 6. Worship participants will be emerging from this service with their foreheads marked with ash after hearing Jesus say, "don't pray to be seen by others," and "don't disfigure your face when you fast, but clean your face and be fresh." Perhaps, though, the experience of being something of a walking contradiction is a good one to have on Ash Wednesday. We are, after all, confronting our failures and frailties, and hypocrisy is something we as a collective church must reckon with.
However, simply to engage the text on this day is a wellspring for the season to come. It is a reminder that while what you might do in acts of personal penance should be treated as a personal thing between the you and God, the results of the attentiveness to personal devotion will have bearing in the world around us. Jesus is simply grappling with the human tendency toward vanity. Lest we approach the season of Lent with the intent to be really public with our fasting, splashing news of "holy striving" on Facebook and other social media outlets, Jesus reminds us in this passage—don't do that! "Beware of practicing your piety in front of others in order to be seen by them." This might be our current generation's biggest struggle. With social media, it seems much of our activity is oriented toward "others" that "we might be seen by them." Piety and faith and practicing our convictions is not exempt from that "desire to share." Lent is a gestation of holiness. It is a time to root out and confront our struggles. "The fast that we choose," might be a more authentic existence oriented toward justice and love and shalom—one that speaks for itself rather than having to be broadcast to our social networks. The texts for Ash Wednesday speak for all of Lent—when we lead our congregations to prepare themselves for something utterly novel—New Life out of death. To best appreciate that new life, during the season of Lent we grapple with that "death." We struggle with our shortcomings so that we might live fully into the trajectory of the Divine Aim. The season turns us inward and outward. Jesus urges private devotion and efforts to conceal personal struggle rather than basking in the pious spotlight. He wants true disciples, not "fans." This text and the Psalm in tension and/or balance with Isaiah's call for acts of justice and mercy and Paul's call for exemplary suffering are truly a "double edged sword" to penetrate the soul. Perhaps they work together to create the "broken and contrite spirit and heart" so the season of Lent can be generative of something new.
---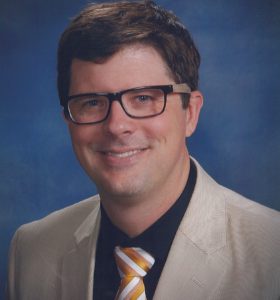 Rev. M. Nathan Mattox graduated with an MDiv from Claremont School of Theology in 2005, and has since served United Methodist congregations in Arkansas and Oklahoma, most recently University United Methodist Church in Tulsa since 2011. A fellow of the Fund for Theological Education, National Council of Churches Ecological Justice Young Adult fellowship, Collegeville Writer's Workshop, and the Hendix Institute for Clergy Civic Engagement, he also started the University Church Network, a collaborative resource for churches on or adjacent to university campuses. Nathan has been blending a family since July of 2017 with his wife Myranda, and enjoys the company of four children, a dog and a cat.