The Epiphany of Our Lord (Year A), 6 January 2020
January 6, 2020 | by Bruce Epperly
| Reading 1 | Reading 2 | Reading 3 | Reading 4 | Reading 1 Alt | Reading 2 Alt |
| --- | --- | --- | --- | --- | --- |
| Isaiah 60:1-6 | Psalm 72:1-7, 10-14 | Ephesians 3:1-12 | Matthew 2:1-12 | | |
Epiphany is the season of revelation. God reveals God's presence from East to West and North to South and from birth to death, and Infinity and Beyond. The epiphany message is that all things are theophanic at their depths and heights. When we wake up to theophanic moments, we discover that God reveals Godself in dreams to Joseph and the Magi, a dove lighting over Jesus' head, a hippie preacher's call to repentance, a message from the mountaintop, and God reveals God's wisdom to us. The Infinity of life gives birth to the intimacy of divine calling in our personal and social lives. Revelation is personal but never individual. It takes us beyond our own encounter with God to respond to the needs of those around us, near and far.
Imagine hearing "arise, shine, your light has come" in the Halls of Congress or the White House. Imagine nations flocking to our country. Imagine our country seeing its primary purpose as promoting planetary well-being and guiding in companionship with other nations the planet toward justice and peace. This image is crazy now, when leaders have lost their reason and personal financial political gain and nation-first guide our policy, and it was just as crazy in the time of Isaiah. But this outlandish prophetic word – whether from the prophet Isaiah or prophets in our own time – cannot be silenced. Prophetic revelations, theophanic challenges, tell us that we cannot be content with self-interest, greed, economic gain, ego gratification, and power as the highest good of our nation and political lives. This vision of an alternative reality must hover over our nation, luring us beyond what we can imagine to a more perfect union and luring us personally to lives of mission and service in our domestic tasks and civic involvement. Without outlandish dreamlike prophecies, we become content with small minded programs and self-interested policies when God offers us beauty. We are dull-spirited when we are meant to be radiant. Isaiah reminds us to reject the gods that have failed, whether they are politicians, policies, and nations, and turn to the One who cannot and will not fail us.
The Psalm portrays a great king, and the ideal for a national leader, even our national leaders. While we don't seek a theocracy, we need leaders who respond to the cries of the poor, who privilege the needy, and put justice first. The nations flock to the dream of Shalom when it is embodied in non-sectarian, value-laden, global policies. The king leads – the president inspires, the Congress enlightens – by putting justice and compassion first, by reuniting families, caring for the earth, establishing fair global trade policies, and supporting the healthy aspirations of other nations. Certainly, poses the great "what if?" for us and our nation. "What if" we truly sought justice and planetary healing?
Ephesians describes the interplay of personal and global revelation. The mystery of God struck Saul on the road to Damascus and this same mystery is awakening Gentiles and outsiders. No one is excluded from God's revealing; we need to wake up and open to what God is planning for us. It is ironic and tragic that Saul's (Paul) revelation came on the pathway to today's war torn Damascus, Syria. Surely our experiences of divine theophanies must awaken us to the realities of human carnage, brought on by human leaders, to choose another path – to become peacemakers and peacekeepers, seeking an alternative to the politics of violence and destruction.
Found in Matthew's gospel, the story of the magi joins wealth and poverty, power and powerlessness, privilege and struggle. Outsiders see what the chosen miss. Persons of other religions are more faithful than those of the chosen faith. God's light shines on Zoroaster and his followers just as God shines through Moses and the Christ-child. Dostoevsky's "Grand Inquisitor" is appropriate to the story of the Magi. Perhaps, the Jerusalem religious and political leaders did not see themselves as evil but as those maintaining divine order and preserving the peace. An outsider Messiah would turn everything upside down, threaten the status quo, and create turmoil that might require Roman intervention. The elimination of spiritual novelty is essential to orderly survival. But, the Christ-child is anything is anything but orderly, expected, or predictable. The Light of the World uncovers new and radical alternatives to the current state of affairs and brings new possibilities into our world. Creative transformation, the healing of persons and nations, is threatening to those who sense of order requires injustice and exclusion.
Once again, as we read Matthew's gospel, we are confronted with the paranormal. The magi apparently have a collective dream that changes their journey. They return home by another way to save the child. The politics of this story are obvious as we view thousands of political refugees in our time, some knocking at the doors of our nation. While border integrity is important and citizenship is of value, these policies are secondary to acts of hospitality and to responding to the injustices that provoke refugee journeys. We must protect our borders with compassion if we are to follow God's border security. God feels the pain of parents separated from their children and the terror and trauma of young children separated from their parents. Epiphany challenges demonic policies, even when they are promulgated by our own nation's leaders.
God is present in dreams and in flight for freedom. The epiphany message embraces every dimension of life and calls us to see revelation as joining person, community, and planet in the quest for God's Shalom. In following God's light, rising to the present light, we become radiant ourselves and give light to the world.
---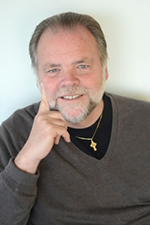 Rev. Bruce Epperly, Ph.D., is a Cape Cod pastor, professor, and author.  A Disciples of Christ and United Church of Christ pastor, he is the author of over fifty books including Piglet's Process: Process Theology for All God's Children; Process Theology: Embracing Adventure with God; Angels, Mysteries, and Miracles: a Progressive Vision; and Become Fire: Guideposts for Interspiritual Pilgrims.  He can be reached at bepperlychurch@comcast.net.