Interfaith Explorations Spring 2023: Cultivating Spirituality in Daily Life
March 15
@
10:00 am
–
11:00 am
PDT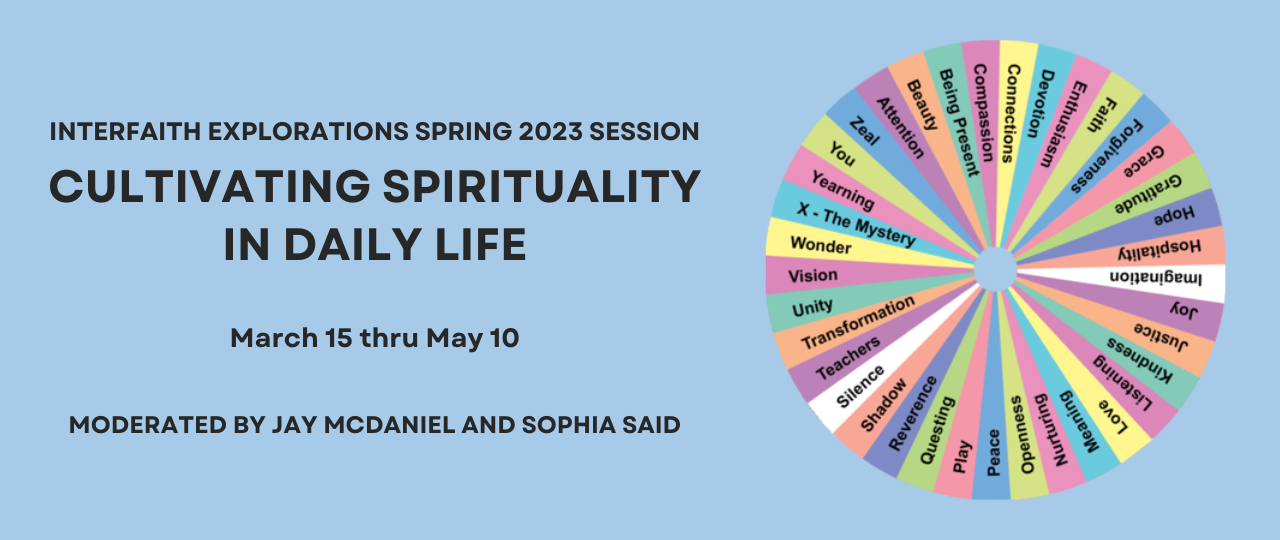 In this offering, qualities of heart and mind to help us in our daily life at home, in family, in the workplace, and other situations in the journey of life, such as births, deaths, joys, traumas will be explored through the framework of Spiritual Alphabet, developed by Frederic and Mary Ann Brussat. Our sessions will be facilitated by Dr. Jay McDaniel and Sophia Said, who will bring two "letters" from the spiritual alphabet to each session ("A" is for attention, "B" is for beauty, "C" is for connection, etc.), sharing quotations, poems, and stories from personal experiences that illuminate them; and then, with help from prompting questions, invite others to do the same.
Interfaith Explorations is a program of the Interfaith Center of Arkansas, and is co-sponsored by the Cobb Institute, Spirituality & Practice, and Process & Faith.
This event is free and open to the public.