Interweavings: Deep Listening: A Chaplain Approach to Healing and Wholeness
January 19
@
5:00 pm
–
6:00 pm
PST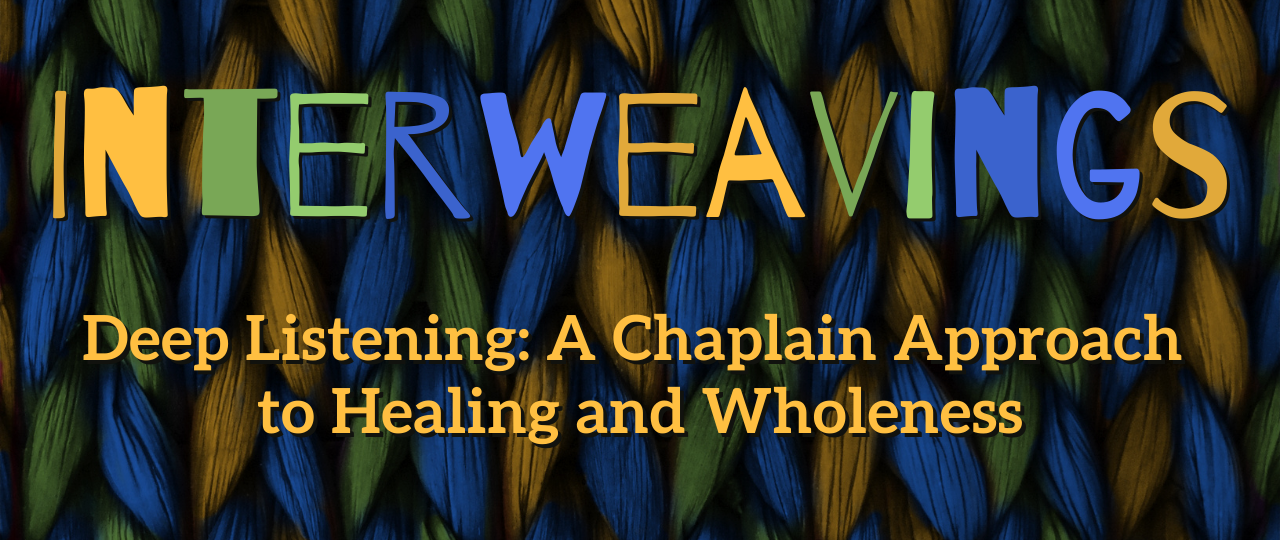 ---
Around the world, the polarization and radicalization of groups who have lost faith in their fellow humans is increasing. We are seeing a troubling rise in generalizations and manipulative propaganda that encourage dehumanization of our fellow human family members. It seems that as each year passes, the opportunities diminish for meaningful interactions and conversations which serve as short- and long-term reminders that we are communities that thrive on differences of thought and commonality of values. We have self-segregated to the point that we can stay in our physical and virtual bubbles, significantly limiting our connections to our neighbors. Single dimensions of complex identities have shifted would-be friends into presumed enemies. Chaplains learn to minister to people of all faiths and beliefs. These skills can be applied to heal divides and bring people back together.
Facilitators: Scott Nichols and Kathleen Reeves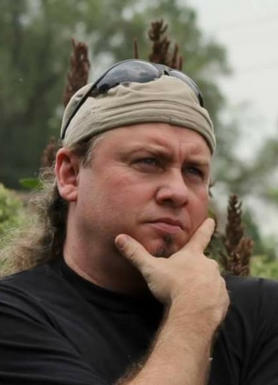 Scott Nichols is the director of Spiritual Care and a Chaplain for Gentiva Hospice in central Illinois with over 15 years' experience in Chaplaincy and Family Ministry. Having earned his BA in General Ministry and MA in Christian Leadership from Lincoln Christian University, Scott has combined his education and experience in developing a universal approach to spirituality and ministry. Scott began his clinical career as a Certified Substance Abuse Counselor for the state of Illinois, focusing on dual-diagnoses patients and family therapy with Gateway Foundation and Chestnut Health Systems. He has lectured on topics such as Case Management and Behavioral Therapy at the NAADAC Annual Conference. In his free time, Scott enjoys creating and teaching music in his studio and relaxes by retreating to his "cabin" in the hills of Alabama.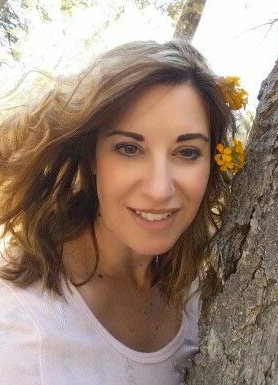 The Reverend Kathleen Reeves is the Director of Spiritual Care at RIVA Hospice of California where she works as chaplain and bereavement coordinator. Kathleen is an ordained interfaith minister and holds a Master of Divinity in interfaith theology. She has been active in interfaith peace and is a member of the Inland Valley Interfaith Working Group for Middle East Peace. She is the President of the Upland Interfaith Council. Kathleen is part of the Cobb Institute team and works to live a life in process.
Kathleen is a student of Japanese tea ceremony through the international Chado Urasenke Tankokai association of the Urasenke school in Kyoto, Japan. Kathleen follows an earth-based religion.
Related Events