Reading Muhammad Iqbal's Reconstruction of Religious Thought in Islam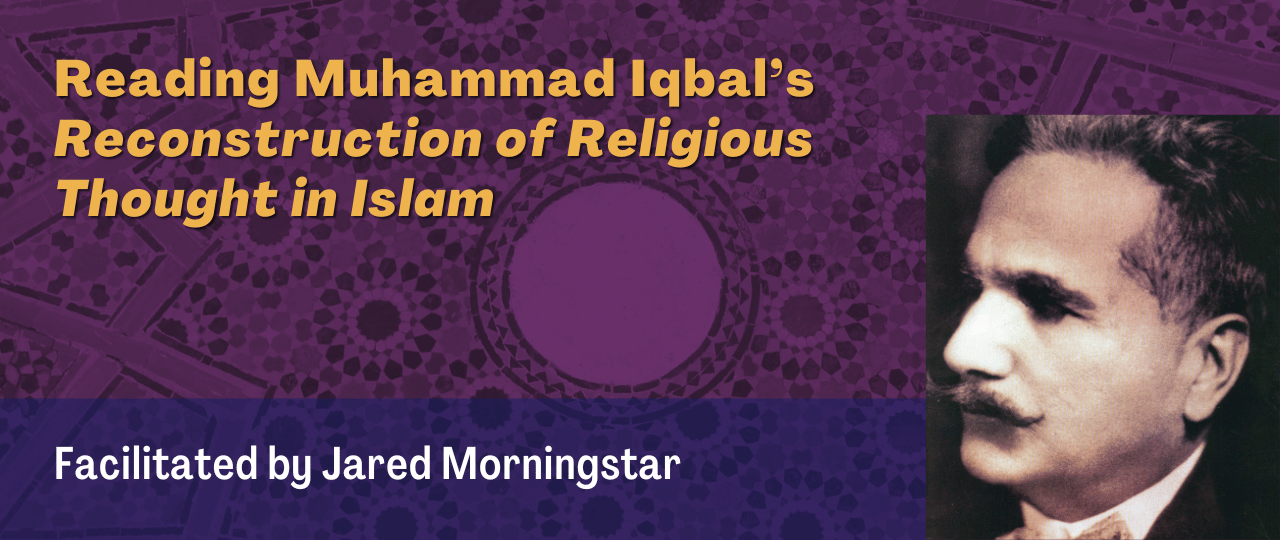 Critically Considering the Potentiality and Difficulty
of Muslim Process Theologies
WHAT?
Learning Circle
WHEN?
June 11 – July 30, 2023
Sundays at 5:00 PM Pacific / 8:00 PM Eastern
WHERE?
Online Via Zoom
The South Asian Muslim philosopher and poet Allama Muhammad Iqbal is a unique figure in Islamic intellectual history. Credited as one of the ideological founders of modern Pakistan, Iqbal was also a renowned poet, whose work in both Urdu and Persian are considered some of the greatest of the 20th century. Beyond his impact in both political and artistic spheres, Iqbal is also one of the great modern Muslim philosophers, weaving together strands from across Islamic intellectual history to "reconstruct" a vision of Islamic life suited to contemporary contexts, all while staying grounded in the sacred text of the Qur'an above all else. In this work, Iqbal not only draws on classical Islamic thought, but also the shared Greek heritage of both Islamicate and Western civilization, as well as modern European philosophers—Alfred North Whitehead and Henri Bergson in particular.
With this complex array of sources and his overarching reconstructive and vitalist attitude, Iqbal is often considered as an initial and powerful example of process thought in an essentially Islamic mode. Engaging with his seminal philosophical work, The Reconstruction of Religious Thought in Islam, provides the opportunity to think more critically about both the potentiality and difficulty of Muslim process theologies, as well as consider what resources Islamic intellectual history may be able to provide to process thinking.
Note: This group will be using the 2013 Stanford University Press edition of Iqbal's Reconstruction. Get it here.
"Iqbal's philosophy is a powerful reaction against all forms of fatalistic theologies and religious teachings that look upon humankind as powerless creatures, unable to change their conditions. As such, the philosophy of Iqbal can be encapsulated by the phrase 'Human beings are creators of their own destiny.'"
–Farhan Shah, "Muhammad Iqbal and the Beauty of an Open Future"
Schedule
Sundays, 5:00pm PDT/8:00pm EDT, 60-minute sessions
| | |
| --- | --- |
| June 11th | Introduction, Editor's Introduction by Javed Mejeed (optional) |
| June 18th | Preface, Chapter I: Knowledge and Religious Experience |
| June 25th | Chapter II: The Philosophic Test of the Revelations of Religious Experience |
| July 2nd | Chapter III: The Conception of God and the Meaning of Prayer |
| July 9th | Chapter IV: The Human Ego- His Meaning and Immortality |
| July 16th | Chapter V: The Spirit of Muslim Culture |
| July 23rd | Chapter VI: The Principle of Movement in the Structure of Islam |
| July 30th | Chapter VII: Is Religion Possible? |
About the Facilitator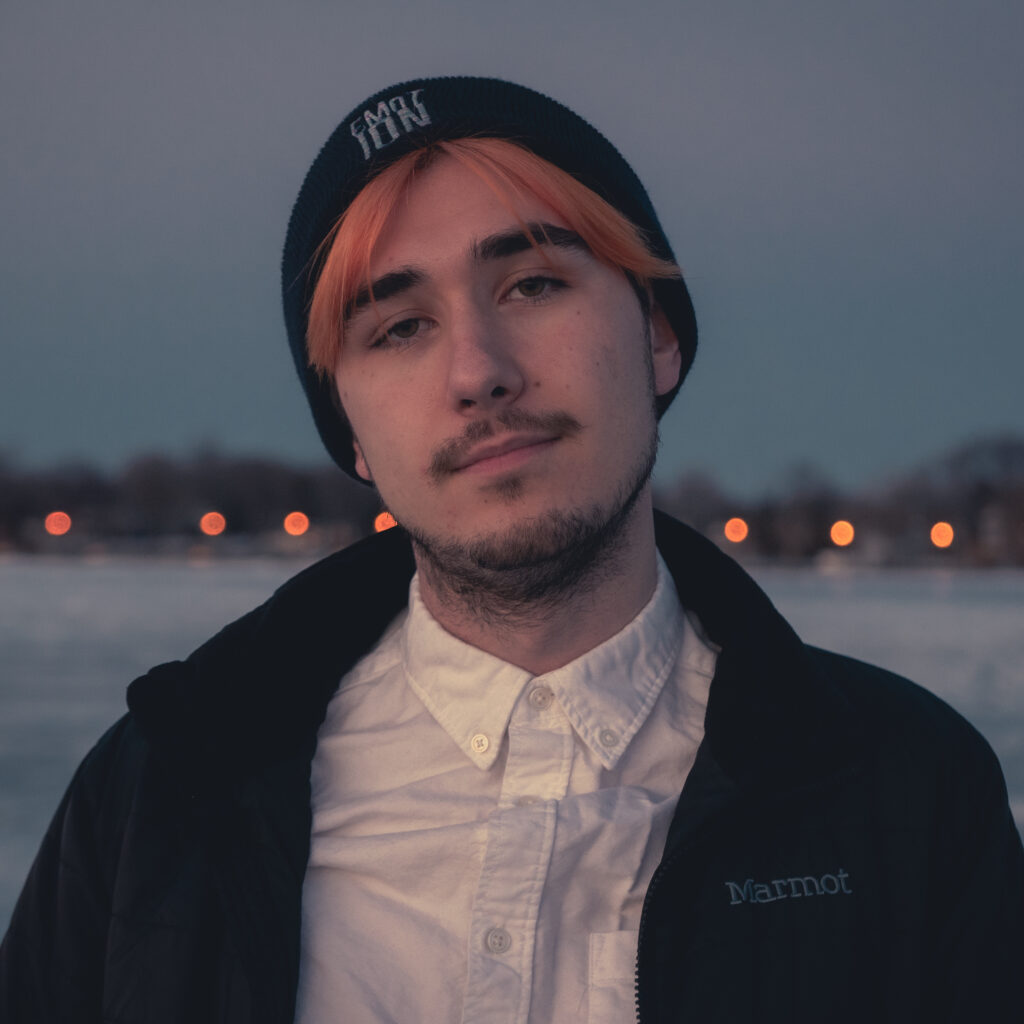 Jared Morningstar is a writer and educator with academic interests in philosophy of religion, Islamic studies, comparative religion, metamodern spirituality, and interfaith dialogue whose work in these areas seeks to offer robust responses to issues of inter-religious conflict, contemporary nihilism, and the "meaning crisis" among other things. He works for the Center for Process Studies and the Cobb Institute as an operation assistant where he helps promote process-relational thinking and living. Jared holds BAs in Religion and Scandinavian Studies from Gustavus Adolphus College, where he graduated in the spring of 2018.