The Eleventh Sunday after Pentecost (Proper 15, Year A), 16 August 2020
August 16, 2020 | by JungEun Park
| Reading 1 | Reading 2 | Reading 3 | Reading 4 | Reading 1 Alt | Reading 2 Alt |
| --- | --- | --- | --- | --- | --- |
| Genesis 45:1-15 | Psalm 133 | Romans 11:1-2a, 29-32 | Matthew 15: (10-20), 21-28 | Isaiah 56:1, 6-8 | Psalm 67 |
Genesis 45:1-15 
"The Theme of the Joseph narrative concerns God's hidden and decisive power which works in and through but also against human forms of power. A 'soft' word for that reality is providence. A harder word for the same reality is predestination. Either way – providence or predestination – the theme is that God is working out his purpose through and in spite of Egypt, through and in spite of Joseph and his brothers" (Brueggemann 1986, 293). 
Whether or not you agree with Brueggemann's idea about the Joseph narrative, this section reveals hidden literary elements about the Joseph story. After Judah's speech, Joseph could no longer hide his identity from his brothers (v.1). Joseph determined the time had come to tell his brothers who he really was. With his voice strong with emotion, he commanded all his servants to leave. 
The main reason Joseph realized he could trust his brothers, was that Joseph saw that his brothers had changed. Whereas they had willingly sold Joseph as a slave into Egypt, they had defended Joseph's younger brother, Benjamin. Judah had even offered to be a slave instead of Benjamin. They had showed sincere concern for Benjamin and deep sorrow for the harm that might come to their father if Benjamin was harmed. Judah proved beyond all question that he and his brothers no longer were jealous of and hated the favored young brother. They no longer even attempted deceit, nor did they try to avoid the consequences of their action, as they had done in Joseph's case. Judah freely admitted the wrong and was willing even to endure remaining with Joseph in place of the favored son, Benjamin, so that they would not hurt their father. 
Here, let us go back to the issue of Brueggemann's language game. Let us suppose you cannot have your cake and eat it. Which one is more persuasive; Providence or Predestination? 
At least, in the case of Joseph's test of his brothers, Joseph had accomplished his goal in putting the brothers to the test and testing whether they had the proper attitudes. When the subject was raised by Joseph, the test of Joseph seems close to a kind of predestination. In other words, Joseph intentionally tested his brothers, for filtering out, except Benjamin (44:12). In this procedure, the brothers' decision to protect Benjamin stands out, and it shows striking contrast to the brothers' previous actions in regard to Joseph. 
At the end of the Joseph Story, we can see what lay behind this whole narrative of Joseph. When his brothers gathered around Joseph, he said "I am Joseph your brother whom you sold into Egypt. But don't feel badly, don't blame yourselves for selling me. God was behind it." (Peterson, 75).
According to this doctrine of Providence, God was behind events in that long-ago moment when Joseph was sold into slavery; when he was thrown into the pit and prison. Theologian and Philosopher, Thomas Jay Oord is digging a little bit deeper to understand the complicated undertakings of human beings. Oord says God can be almighty without choosing to control creatures or creation. Yet, he points out God's relentless and omnipresent love generates regularities and random events in nature. God cannot interrupt law-like regularities to prevent evil or stop random events that cause evil. He positively explains God's 'Essential Kenosis' – God necessarily gives freedom to complex creatures. Therefore, God cannot withdraw, override, or fail to provide freedom to a free perpetrator of evil. God cannot control those God loves. God loves everyone and everything, so God can't control anyone or anything. (God Can't: A Theology for Survivors, Activists, and Everybody Else, given at The Center for Process Studies. March 29, 2019).
Based on this point of view, the behinder-God can be understood in the Joseph narrative to explain why God did not prevent or intervene in the troublesome situations. Providence was present and active in that moment.  

Psalm 133
This Psalm praises the blessedness of Unity. Among Psalms 120-134, which are known as the Songs of Ascents, Psalm 133 was used during the Feast of Booths (Nancy L. deClaissé-Walford, 230). The togetherness of the Brothers – שבב אחים גם יחד- is a commendable praised during the Feast as a gift from God. Sisterhood is not mentioned here. The word "brothers" refers to all of God's people. When the people live together in unity as the people of God, that is like costly anointing oil (v.2), and like the dew on Mount Hermon (v.3).
From another perspective, when kindred people live together in unity, that may be like the restoration of a community of God. Sisterhood, brotherhood, family time, a time for community may be regarded as a blessing of Adonai God who is praised when people live together in unity. 

Romans 11:1-2a, 29-32
Through verses 1-2, Paul's enantiosis is revealed remarkably. Paul, himself, a descendant of Abraham, a member of the tribe of Benjamin, firmly believes God has not rejected his people. Paul relies on God's mercy to ensure the inclusion of the people of Israel. God's callings and gift-givings are irrevocable. Some believers understand both the calling and the gifts to be part of the specific selection of Israel.  
God has imprisoned all disobedient people so that he may be merciful to all. God's ultimate purpose is to save the Israel and Gentiles. For the salvation of Israel, God uses Gentiles as a tool, while at the same time, God could use the Israelites as a tool for the salvation of Gentiles.

Matthew 15:21-28
Tyre and Sidon, both cities had been settled by the early second millennium BC and were important seaports long before the Israelites settled in Canaan. Jesus went away to the district of Tyre and Sidon. An earnest desire of a Canaanite Woman stopped the steps of Jesus. This Canaanite Woman asked help from God for her daughter, who was being tormented by a Demon. But, the residents of Tyre and Sidon are pushed back on the priority list of healing. Jesus answered: "I was sent only to the lost sheep of the house of Israel." (v.24). She started to beg Jesus, and they started to haggle over the priority of who was to be healed. Her tireless, persistent demand changed the mind of Jesus: "Woman, great is your faith! Let it be done for you as you wish." (v.28). Relying on God's mercy – κύριε με ͐Ελέησόν – brought a change to the Canaanite Woman and her daughter, and her entire family.
---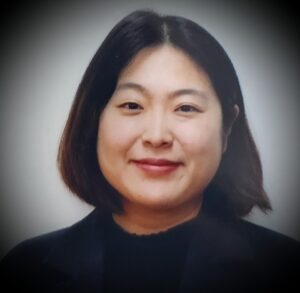 JungEun Park is a Korean Methodist Pastor and Ph.D. student at Claremont School of Theology in Process Studies. Her research interests include Ecofeminism; Eco-Process Thought; Political Theology; Christian Social Ethics.