The Twelfth Sunday after Pentecost (Proper 16, Year A), 23 August 2020
August 23, 2020 | by JungEun Park
| Reading 1 | Reading 2 | Reading 3 | Reading 4 | Reading 1 Alt | Reading 2 Alt |
| --- | --- | --- | --- | --- | --- |
| Exodus 1:8-2:10 | Psalm 124 | Romans 12:1-8 | Matthew 16:21-28 | Isaiah 51:1-6 | Psalm 138 |
Isaiah 51:1-6
God's salvation ישועתי is not restricted to only Israel (v.6), it is for the whole world. Before God created Israel, God made the earth and created humankind upon it (45:12). God's power of creation is used for the salvation of Israel.
Likewise, before God established a covenant with Abraham, God established one with Noah; God swore to Noah that the waters would never again cover the earth (54:9).  
Prophet of God, Isaiah reminds Israelites of the rock and the quarry, each one was hewn and dug (v.1). Remembering the past, looking back over one's past history, and looking at the present – these enable people to know how God has worked. Now, the author of this chapter asks us to turn our gaze from the Rock and Quarry to God (v.1). A God-seeker is a person who pursues righteousness צדק. This righteousness is based on trust in God's merciful faithfulness to keep God's promise (51, 5.6.8).
As a person of faith, who has accomplished the word of God, the author lets us look to Abraham and Sarah, the forefather and foremother of faith (v.2). God blessed them and made them many people as God had promise. The Lord will comfort Zion. The daughter of Zion will be comforted by the Lord and her wasted places will be restored by God. God's promise for her is to make her wilderness like Eden, her desert like the garden of the Lord; in that restoration, joy, gladness, and thanksgiving will fill the land (v.3).
Preconditions are needed for the restoration. Listening to God, heeding the voice of God is required and following God's teaching. The justice of God will stand. Before the coming of joy, gladness, and thanksgiving, it is God's righteousness, teaching, and justice that must come first. 
God, who made the earth and created humankind, will use God's own power making heavens will vanish like smoke, the earth will wear out like a garment (v.6). God is God who can create the entire world for salvation of people of God, and can destroy also for salvation and true restoration, forever and ever.

Psalm 138
This Psalm is the first in a series of eight songs attributed to David – a king of Israel, ancestor of Jesus, and man after God's own heart (1 Sam. 13:14). In this psalm, David gives thanks to God for God's "steadfast love and faithfulness" that he will demonstrate to the whole earth (v. 2,4). This psalm is filled with Thanksgiving and Praise (v.1,2,4). I will look into the contents of Thanksgiving and Praise.
First, the Psalmist gives thanks with whole heart לבי בכל (v.1). The object of worship is the name of the Lord and its characteristics of God are steadfast love and faithfulness חסד ואמת(v.2). God is truly God who is patient with God's people. Faithful God keeps faith with God's people. David bows down to acknowledge God's authority. David opens this song of thanksgiving with a profession of his full devotion, acknowledging God's authority within a culture that consistently sought after pagan gods and man-made idols. David bows down in an act of submission, which Derek Kidner calls "a fine blend of boldness and humility from the outset: boldness to confess the Lord before the gods, humility to bow down before him."  
This song of thanksgiving is rooted in the intimate knowledge of God's unchanging character. Verse three remembers and recites how God demonstrated his power in a time of trouble and need. 
The author claims that even earthly rulers will bow down once they know the Lord's character and God's Word (v. 4). All of them are already under God's authority, and God discerns the humble and the proud (v. 6). 
David was no stranger to walking "through the valley of the shadow of death" (23:4). Sin and shame, relational discord, and death threats perpetually followed him. Surrounded by hardship, David writes: "you preserve my life; you stretch out your hand, and your right hand delivers me" (v. 7). God is, truly the exalted. David, the lowly. God's own outstretched hands defeat enemies and bring deliverance. 

Romans 12:1-8
In verse 1, Paul urges his brothers and sisters to present their bodies as a living sacrifice (θυσίαν ζωσαv, v.1). This is spiritual (or reasonable) worship to God. The whole heart (Psalm 138:1) and body are accepted in the Worship of God. When the true-worshipper is transformed by the renewed mind, she or he might discern "what is the will of God" – what is good and acceptable and perfect (v. 2). This wisdom and ability come from God. As much as God was given to each of us, we can think with sober judgment. This is a blessing from God;
"The boundary lines have fallen for me in pleasant places; I have a goodly heritage.
I bless the Lord who gives me counsel; in the night also my heart instructs me.
I keep the Lord always before me; because he is at my right hand. I shall not be moved."
(Psalms 16:6-8, NRSV)
As one body, and as a whole community, we have many members – each has a different function. As God assigned (εμέρισεν, v. 3), each one with gifts or grace, we are able to serve our faith community in harmony; together we have the gifts of prophecy, faith, ministry; the minister in ministering, the teacher, teaching, the exhorter, in exhortation, the giver, the leader – all these will be mingled.

Matthew 16:13-20
Peter's confession to Jesus was a quintessential representative of the church; "You are the Messiah, the Son of the living God." (v. 16). This bold, passionate answer of Peter to the question of Jesus became the Church's confession to Jesus Christ. The Church represents the Church of disciples, and it already stated in Jesus Prayer (6:10, Your kingdom come. Your will be done, on earth as it is in heaven.).   
Jesus is different from other prophets: John the Baptist, Elijah, and Jeremiah (v. 15). Jesus gives his followers the keys of the kingdom of heaven. The key represents authority. The authority of proclaiming gospel was given to Peter, and this authority will be assigned to other disciples. 
But, significantly, the timing is, not yet (v. 20). Since the people were not expecting Jesus to be the Messiah who will bring salvation to Israel, Jesus let his disciples know about him, but the rest of the people had to wait until the right time.
---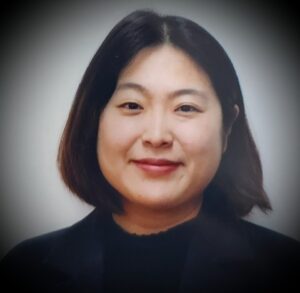 JungEun Park is a Korean Methodist Pastor and Ph.D. student at Claremont School of Theology in Process Studies. Her research interests include Ecofeminism; Eco-Process Thought; Political Theology; Christian Social Ethics.