Advent & Christmas Lectionary Commentary
---
Are you preaching during Advent or Christmas?
Check out our Lectionary Commentaries for the beginning of Year B…
This month's commentary even includes an Advent Song!
Our Advent & Christmas commentaries (and the song) are written by David Grant Smith: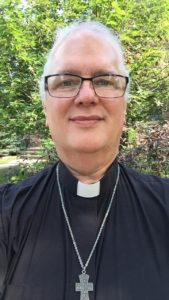 The Rev. David Grant Smith is a priest in the Episcopal Church, and is presently pursuing the D.Min. degree at Claremont School of Theology, focusing his studies on process theology as a resource for parish ministry and spiritual care. While at CST, David is thrilled to be currently working as the student assistant for Process & Faith. He has served in both parish ministry (Episcopal Diocese of Rochester) and as a hospital chaplain (Christiana Hospital in Newark, DE; and the Johns Hopkins Hospital in Baltimore, MD). Prior to ordination, David worked for many years as a lay professional, serving as pastoral associate, choir director, organist, and minister of music. In addition to his interests in weaving Process Theology in and through preaching, liturgy, teaching, and pastoral care, David enjoys travel, writing, tea, wine, and spending time with family & friends.